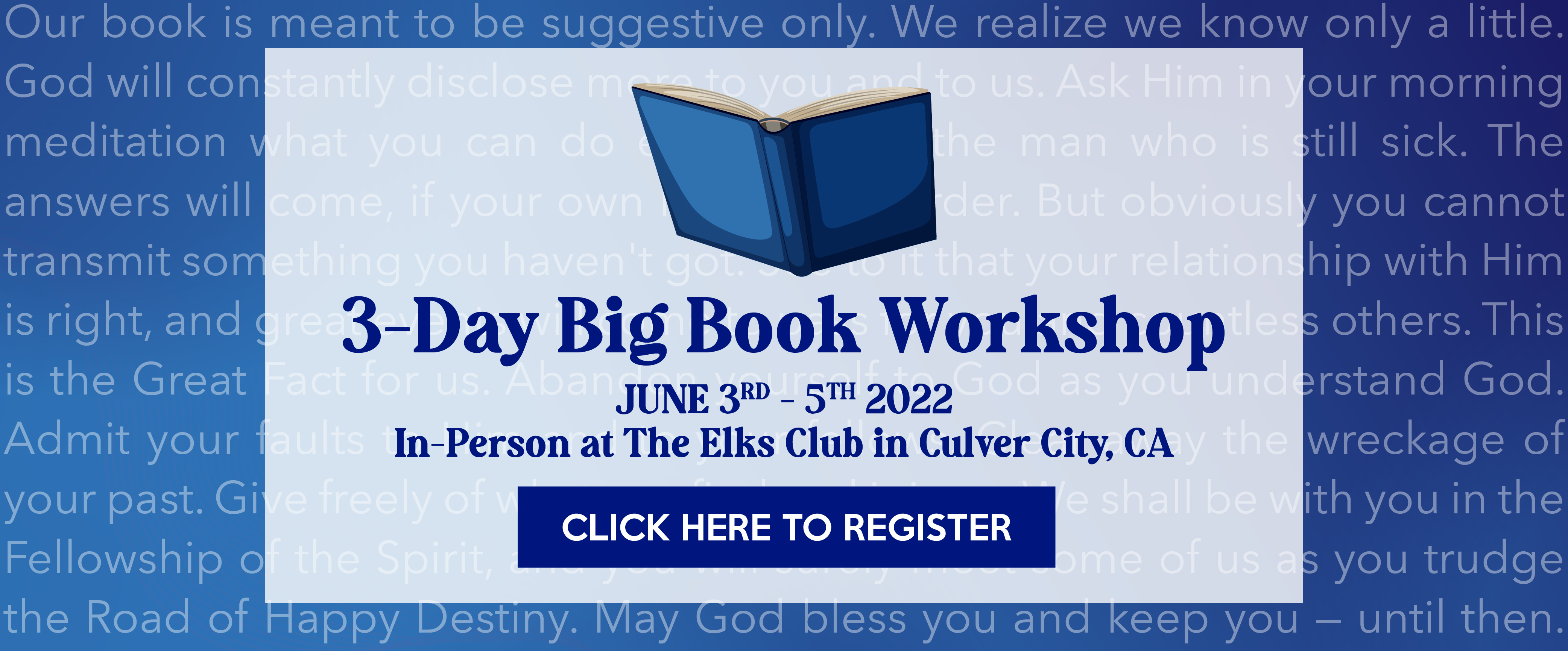 The Los Angeles Intergroup of OA presents their first in-person workshop in 2 years! Come and join us as a recovered fellow with 20+ years of abstinence takes us through the Big Book.
3-Day In-Person Big Book Workshop
Friday June 3rd: 7:00 p.m. – 9:00 p.m.
Saturday, June 4th: 9:00 a.m. – 4:30 p.m.
Sunday, June 5th: 9:00 a.m. – 2:00 p.m.
Elks Club, 1160 Washington Place, Culver City, CA 90232 View Map
$10 Register here
---

Click flyer or here for links
---
GIFTS OF RECOVERY |
HOW RETREAT
Saturday, June 11th from 10:00a.m. – 4:00p.m.
TOPICS: Action Plan & Time Management; Raising Small Children; Challenges of Aging & Medical Issues
Care Taking; Maintenance & Body Image. Breakout rooms will be offered on certain topics. Meditation, stretching and ocean breathing will be held throughout the day during breaks
Via Zoom, meeting id to be provided once you register… event page
SUGGESTED DONATION: $20.00 (includes 1 chance in drawing for quilt). Additional chances can be purchased for $5.00 each. Registration forms will be out shortly. Registration will CLOSE by June 8, 2022. If you are NOT registered by then, you will no longer be able to attend. Hosted by HOW-Overeaters Anonymous