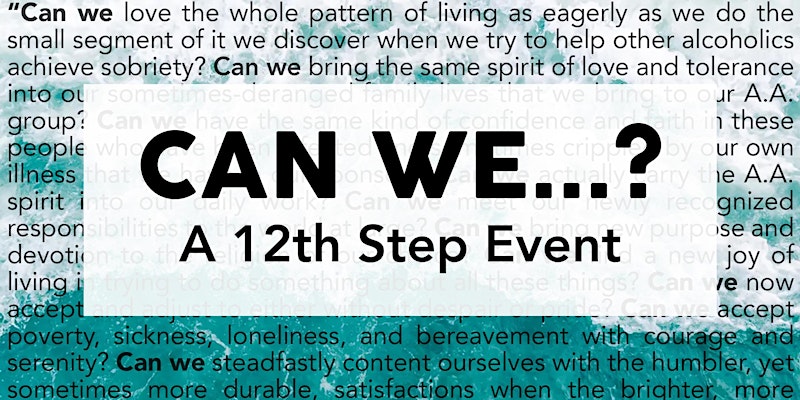 Hosted by The Los Angeles Intergroup of OA
The words "CAN WE" appear 12 times in the AA 12&12 (pages 112-114). Three long-time OA members share their experience, strength, and hope on the 12 "can we" questions and on what can happen to our lives as we continually practice the 12 steps in all our affairs.
Step 11 Workshop
Step 11: Sought through prayer and meditation to improve our conscious contact with God as we understood Him, praying only for knowledge of His will for us and the power to carry that out.
—The Twelve Steps of Overeaters Anonymous
Spiritual principle: Spiritual Awareness
Workshop was recorded…check for podcast soon!
Spring Awakening interactive workshop focusing on Steps 6,7,8,9. Speakers, discussion, breakout rooms & sharing. Open to all who may be interested.
Date: April 23rd
Time: 1:30pm-4:00pm EDT ~ 10:30am-1:00pm PDT
Download and share the Spring Awakening flyer (PDF).
Event sponsor: OA Miami Dade and the Keys Intergroup. There is no registration fee. While we encourage attendees to contribute to our 7thTradition with the suggested donation of $5.00 no one will ever be declined! For 7th Tradition donations go to the oamiami.org and click the donate tab.