Events are added as announced…keep coming back for updates!
Tradition 3: The only requirement for OA membership is a desire to stop eating compulsively.
Spiritual principle: Identity
---
All month! Click for regions & contest info
---
March 31 Wednesdays 6:00 pm -7:00 pm CIIG Outreach Committee—We need you to join us in fun and fellowship to get outreach projects from concept to reality! Currently meeting Wednesdays as we get started. Please reach out even if you can't attend the meeting—you can contribute ideas & project work outside of the committee meeting! Click here to learn more
---
Previous Events
Check host site for event recordings
March 2 R2 Public Outreach Service Monthly Public Information call support, brainstorming, training, collaborating in all things Public Outreach. [OAR2]
Mar 5 & 19 New! 1st & 3rd Fridays: Friday Fellowship Dance Party We invite you to turn on your video or feel free to turn it off and just dance, shake and play. You get to choose your groove! Anyone wanting to stay after and share, there will be time for that as well. Send your favorite song(s) to c2b@comcast.net. Click for Zoom info. [OA Silicon Valley IG]
March 6 Perseverance: Working the Program Through Good Times and Bad. Five men and women from various places in North America each speak for approx. 60 min, followed by time to share for 20 minutes and then a 10-minute break. For info, contact easterniowaintergroup@gmail.com. [Promises of Eastern Iowa IG]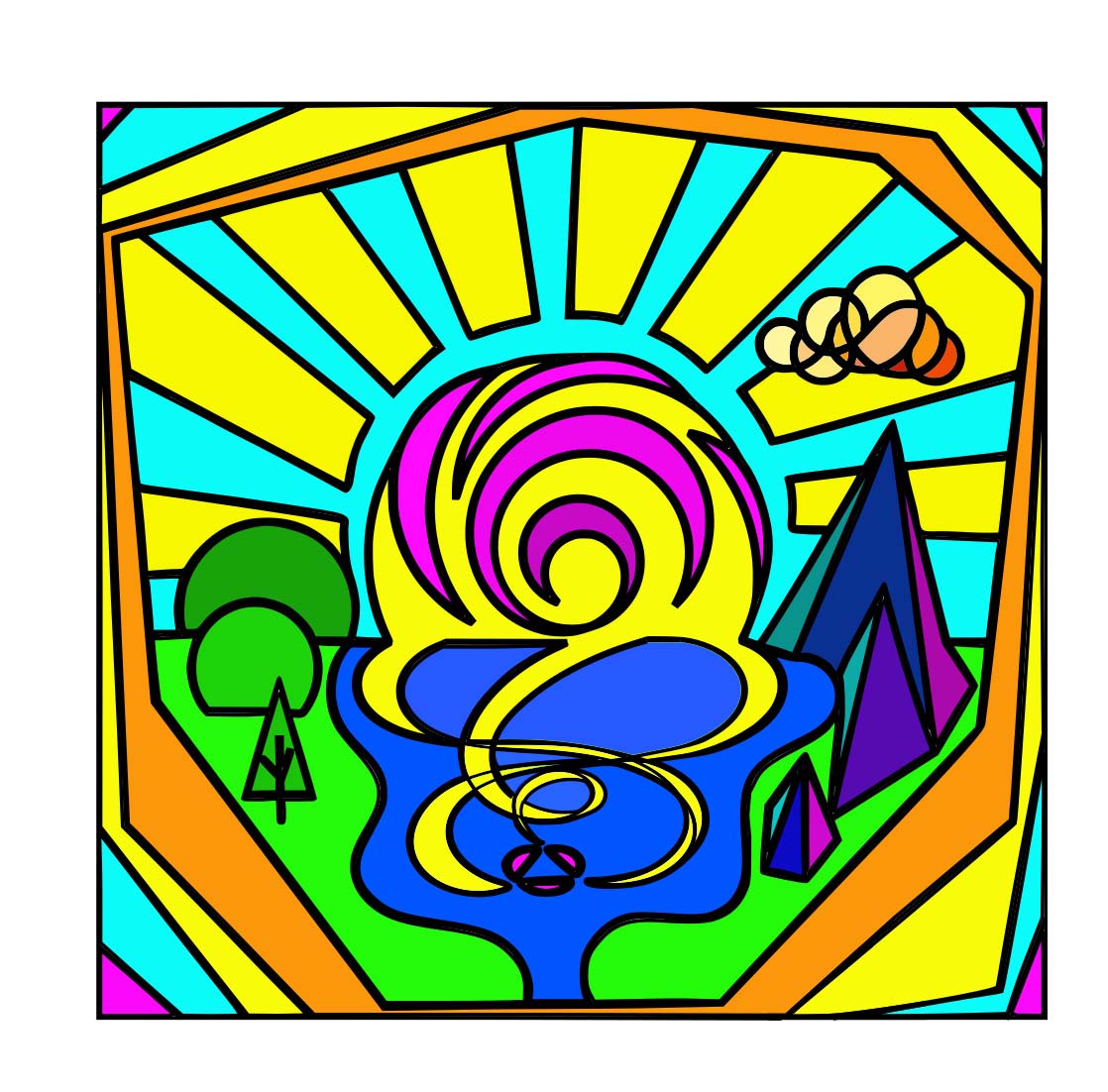 March 6 Young People's Retreat "Entire Psychic Change"
Twelve hours of recovery! Topics relevant to young people in OA (defined as ages 18-30 and/or having come into OA at those ages)—however, all ages are welcome! • The entire personality change experienced as the result of working the steps • Many members, many kinds of eating disorders • Coming of age in OA: navigating college, parties, dating & relationships as a young person • What keeps us coming back: fellowship, service, home groups, and more • Higher power of your own understanding + spiritual awakening vs. spiritual experience • Emotional sobriety: What is it, and how do I get it? • Sponsoring: We can't keep what we don't freely give away • Threefold recovery: physical, mental/emotional, and spiritual. [Metrowest, Serenity in the Desert , and Foothills Intergroups]
March 7 The Twelve Steps and Forgiveness We release the past so that we are free in this moment for all that is possible now….We are a sponsor and sponsee, both OA long-timers, who have found incredible peace through forgiveness and working the 12 Steps of Overeaters Anonymous. [OA RISE]
March 13 What Does Writing Have to Do With Abstinence? …food plans, inventories, lists, journaling, drawing, … "Putting our thoughts and feelings down on paper, or describing a troubling incident, helps us to better understand our actions and reactions in a way that is often not revealed to us by simply thinking or talking about them." (OA Tools of Recovery Pamphlet, p. 4) [N.VA IG]
March 14 Courage to Change the Things I Can "2nd Sunday Workshop" Hear from 3 members for 10 minutes each; Questions for the speakers and open sharing time to follow. [OA Virtual IG]
Mar 19-20 R2 Spring Assembly: New Frontiers – all are welcome! The Assembly Packet is your indispensable "map" to the R2 Spring Assembly, including agenda, minutes of the previous meeting, board and committee reports, and important motions that will be voted on at the upcoming assembly.​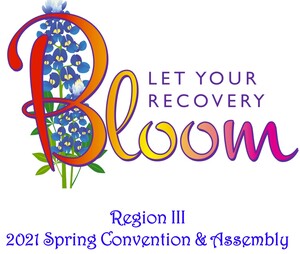 March 19-21 Let Your Recovery Bloom! Region 3 Convention & Assembly Program
Three streams providing a variety of topics, formats and speakers.
1) Stepping through your Recovery Garden – A Walk through the Steps
2) Zoom Stream of Topic Based Recovery Meeting
3) An Open Hospitality Zoom Hangout Room, where you can find a friend to chat, play a virtual game, or find some serenity and solace as needed.
March 21 1:00-4:00pm PT Promises, Promises – 164 pages of 'em! At many OA meetings, a lot of members hear 'the 9th step promises' read before the close. What a lot us don't realize is, that there are a whole bunch of 'Promises' peppered all thru the first 164 pages of the Big Book from "Bill's Story" to "A Vision for You"! Join us as we find them & talk about where they are. The amount of hope in these 'Promises' thru out the BB is absolutely amazing. Guaranteed! [OA RISE]
March 27 Newcomers: A New Path to Live Two members will speak for 15 minutes each, followed by time for questions for the speakers and open sharing. OA Virtual Region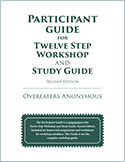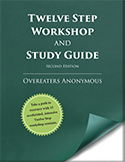 ongoing Saturdays Working All Twelve Steps! Are you ready? Do you want support? Using Overeaters Anonymous. Twelve Step Workshop and Study Guide. First meeting is an introduction. [OA Virtual TSW]
March 28 1CIIG Presents: Fitting the Pieces Together

• See Event Page for details & share the flyer: CIIG Presents Steps 5 thru 7
A Workshop Exploring Steps 5, 6, & 7 and sharing our experience, strength, and hope. You will need AA and OA literature, note paper, colored markers, a few small rocks or feathers, colored paper, Willingness (or willing to be willing) (or willing to be willing to be willing), and Hope.